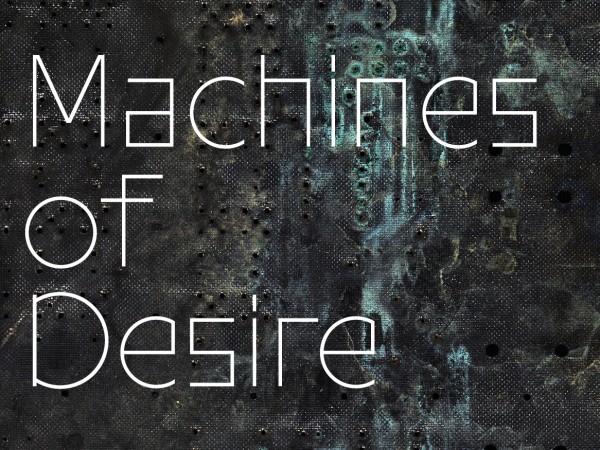 – A documentation of the "Recycling Yantra" project as well as a an exploration of desire in electronic consumer culture –
212 pages, hard cover, all texts in English and German, color images, 170 x 240mm
Edited by Raphael Perret 2014, New Delhi / Zurich
With contributions from: Ravi Agarwal, Simon Berkler, Isabella Bozsa, Bharati Chaturvedi, Madhu Khanna, Olaf Knellessen, Frank J. Korom, Daniel Morgenthaler, Francis Müller, Raphael Rogenmoser
Designed by Bureau vue, Claudia Wildermuth
Amsel Verlag, Zurich, ISBN 978-3-9523960-7-0
Buy it in my tip top online shop

Contents
Raphael Rogenmoser – Preface
Raphael Perret – Introduction
Ravi Agarwal – Ecological Contestations – Hi-Tech Waste a Case Study from India
Olaf Knellessen – The Cycle of Waste
Madhu Khanna – The Smara Hara Yantra in a Contemporary Context
Simon Berkler – Needs in Marketing: How Much Desire Does the Industry Need?
Frank J. Korom – Unravelling a Narrative Scroll About Modernity and its Discontents
Francis Müller – Technological Artefacts as Objects of Desire
Bharati Chaturvedi – When Workers Become Unnamed Machines and Machines Become Undocumented Trash
Isabella Bozsa – Desire as Klésa in the Teachings of Buddhism
Daniel Morgenthaler – Big Brother on the Couch
---
Apart from the webstore, you may also find it here:
[mapsmarker layer="1″]
Also available directly from the publisher:
Amsel Verlag
Milenko Lazic
Limmatstrasse 197
8005 Zürich
www.amselverlag.ch
Supported by:



STEO Stiftung, Georges und Jenny Bloch – Stiftung
Anonymous Anonymous, Beatrix Barmettler, Martin Bezzola, Philippe Bischof, Jeannette Bloch, Daniel Boos, Julia Bruderer, Barbara Buser, Gerhard M. Buurman, Sven Capol, Flavia Caviezel, Yorkie Chadwick, Paola De Coppi, Uwe Engler, Carolina Espirito Santo Ollu, Rudolf Felder, Sonja Feldmeier, Martin Feuz, Sascha Freimüller, Benoît Gisler, Claudia Güdel, Peter Gutmann, Felix Haldimann, Tobi Hobi, Doris Hochstrasser, Wolfgang Hockenjos, Patrick Hug, Karin Hutter, Olaf Knellessen, Judith Luks, Sara Lüscher, Matthias Müller, Adrian Notz, Rolf Nungesser, Franziska Nyffenegger, Esther und Peter Perret, Miriam Perret, Samuel Perret, Baptiste Planche, Esther Reinhardt, Eva Richterich, Suzanne Schaffner, Sebastian Schnorf, Esther Solèr, Rafael Sommerhalder, Daniel Späti, Marc Stierlin, Dominik Stucky, Cécile Syfrig, Emanuel Tschumi, Karin Tschumi, Pius Tschumi, Beat von Felten, Christian Weber, Fabian Weber, Niki Wiese Schawalder, Alexandra Wymann, Michel Zai, Beatrice Zschokke, Vania Zschokke
See also the page on WeMakeIt
Paranoia City Buch & Wein
Di – Fr: 10.00 – 18.30
Uhr, Sa: 10.00 – 17.00 Uhr
Paranoia city Buch & Wein, Ankerstrasse 12, 8004 Zurich, Switzerland
www.paranoiacity.ch
CMYK Bookstore
Ph- 011 24641881
Email – cmyk@rolibooks.com
CMYK Bookstore 15-16 Meharchand Market, Fifth Ave Rd, New Delhi 110003
www.rolibooks.com
Galerie Stampa
Di – Fr 12 – 18:30h
Sa 11 – 17h
Stampa, Spalenberg 2, 4051 Basel, Switzerland
www.stampa-galerie.ch
Hochparterre Bücher
Mo – Fr: 09:30 – 18:30
Sa : 09:30 – 17:00
Hochparterre Bücher AG, Gasometerstrasse 28, 8005 Zurich, Switzerland
www.hochparterre-buecher.ch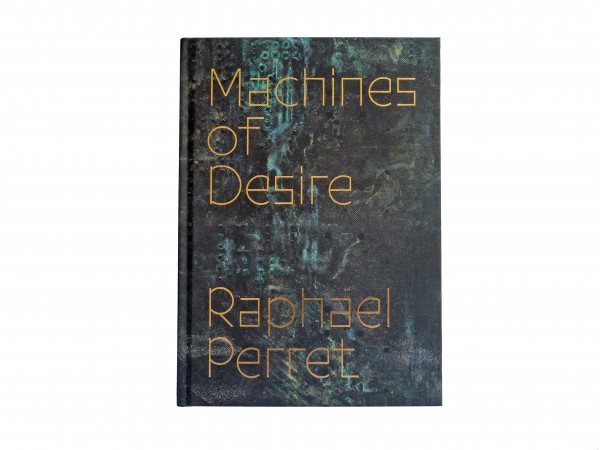 Standard edition above and special edition below.
Chander Bhan Mahawar, the signboard painter in Bhogal market. Photos by Claudia Wildermuth.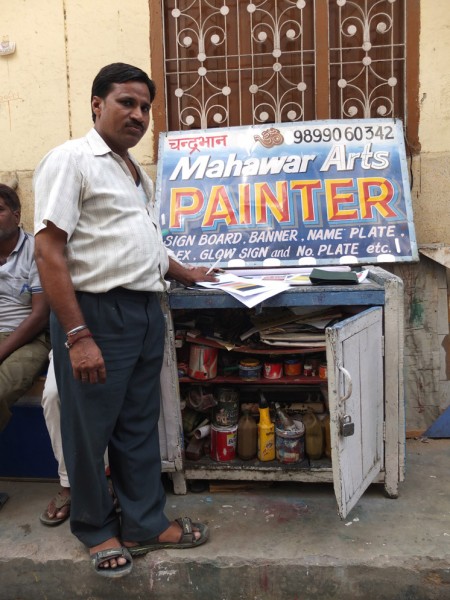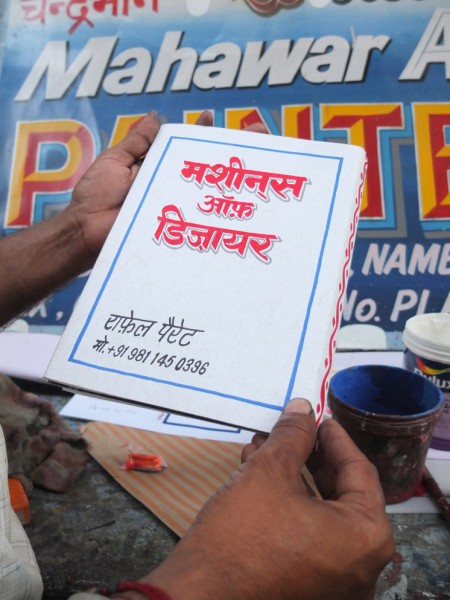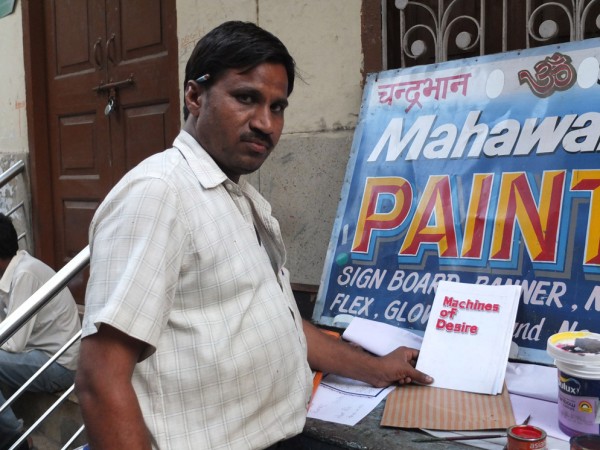 ---
Or check out these libraries:
[mapsmarker layer="2″]